All of my blades are designed using a CAD (computer aided drafting) program. This allows me to make changes and get the blade just right before it is cut out on metal. Many design changes are somtimes needed to get the proper feel or function and CAD works great for allowing these changes.
If you order a custom knife from me, this is where it starts.
Custom Drawings are available upon Request.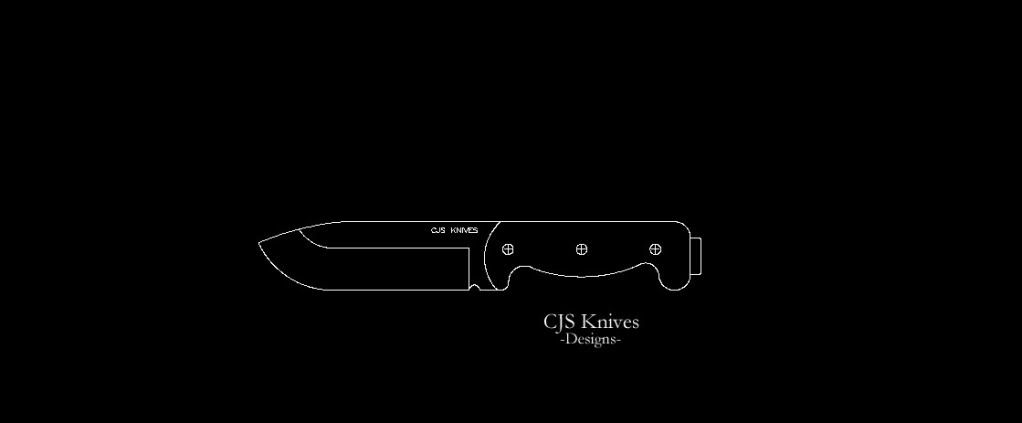 These are just some of the designs i have made over time. Not ALL of these are available for sale.